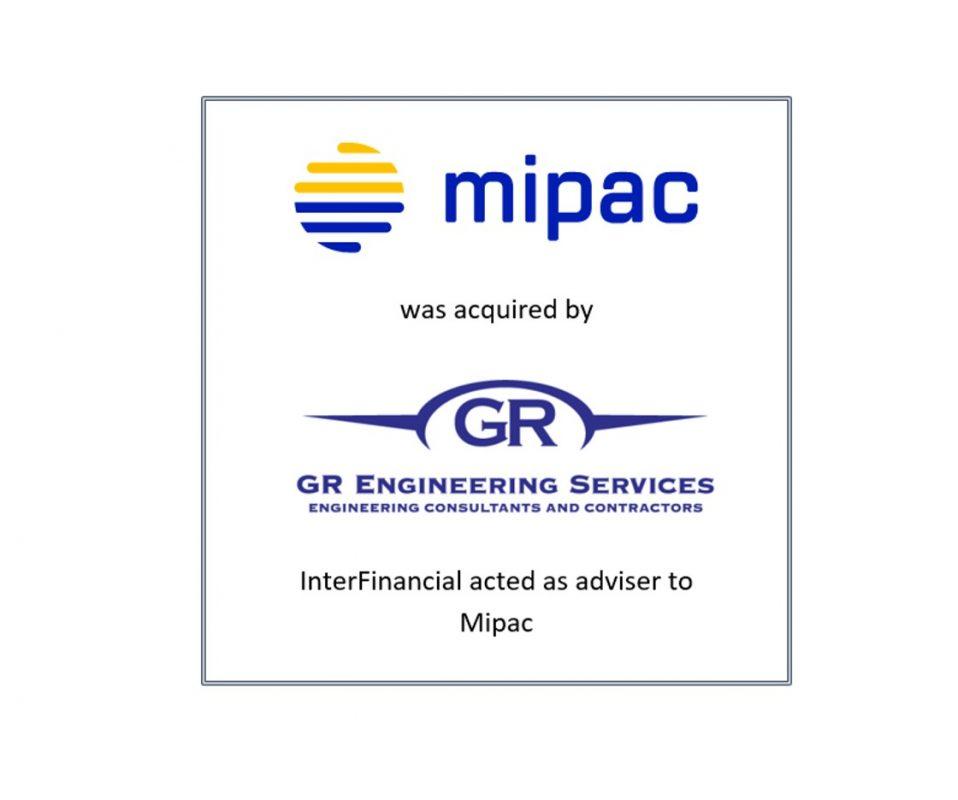 InterFinancial advised Mipac on its 100% sale to GR Engineering
20.5.2021
Founded in 1997, Mipac Holdings Pty Ltd has operated for nearly 25 years on projects in Australia and internationally. Mipac employs 85 employees across its offices and project site locations. The business is headquartered in Brisbane and has a satellite office in Vancouver. Mipac has a proven business model and long term relationships with tier 1 and other clients requiring continuous control systems solutions for complex, business critical operations, primarily in the mineral processing, energy and water industries.

GR Engineering Services Limited [ASX:GNG] specialises in providing fixed price engineering design and construction services to the global resources and mineral processing industries. As a group, GR Engineering employs more than 500 professional, technical and support staff throughout Australia and internationally, in addition to a direct construction workforce and subcontracted personnel.

InterFinancial worked with Mipac over an extended period to help assess options for succession planning, and to implement business improvement measures. As a long term client, we are delighted to have helped Mipac consummate a relationship with a high quality partner who will help take the business to the next phase of its growth journey.

The transaction value was $21.4m with a further consideration of up to $6.9m subject to Mipac achieving EBITDA targets.