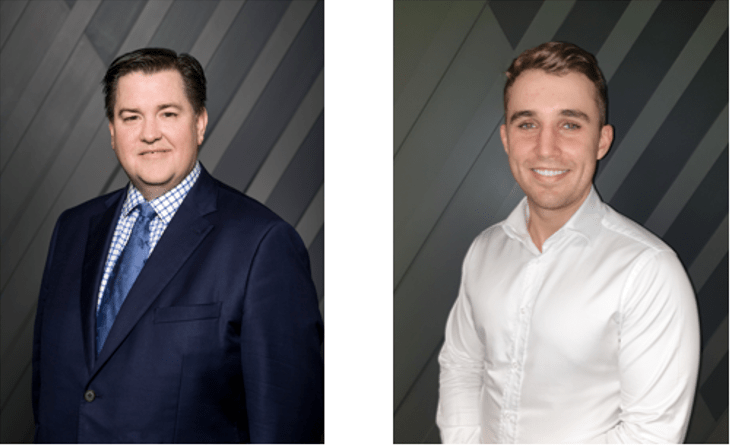 Welcome Brent & Lachlan
24.1.2020
We are delighted to formally announce the addition of Brent Wall (Associate Director) and Lachlan O'Rourke (Analyst) to the InterFinancial team.
Brent has joined the team full time after working as a Consultant for IFL in 2019, and was instrumental in the recently announced National Veterinary Care transaction. Brent has over 20 years of experience in transaction analysis, funding, and execution across a wide range of industry sectors and markets. Brent commenced his career in the tax division of a Big 4 accounting firm before spending 15 years with a global investment bank in principal finance. During his investment banking career, Brent was part of a team that developed, acquired and listed businesses in the energy, renewable energy, infrastructure, property and mining services sectors.

Lachlan has also joined the team full time after excelling in the InterFinancial Internship Program in 2019. Lachlan joins IFL after working for 5 years as an Analyst in commercial financing. Lachlan is a Level II Candidate in the CFA Program and holds a Bachelor of Laws (LLB) (Honours) from QUT, and a Diploma of Business.

Welcome to both Brent and Lachlan!