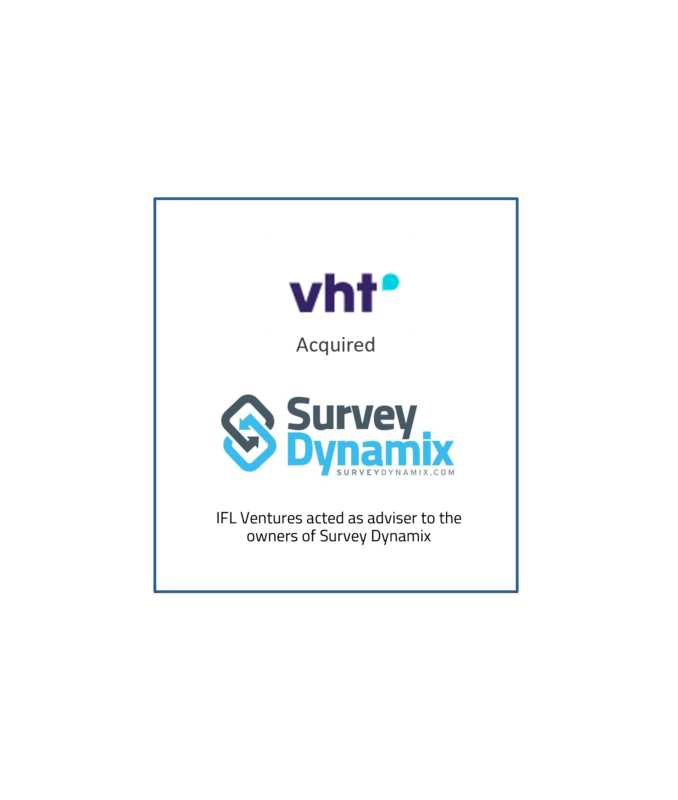 IFL Ventures surveys the buyer landscape for a dynamic partner
26.10.2021
IFL Ventures has advised Brisbane-based customer-feedback technology company, Survey Dynamix in its sale to VHT, a leading provider of customer-experience software, based in the USA.
The acquisition enhances VHT's Mindful industry-leading customer callback capabilities by adding real-time customer surveys to its suite of customer experience (CX) services.
"Exceptional customer relationships are at the heart of every successful business. And companies that proactively nurture customer satisfaction by seeking to understand their customers' opinions will boost customer loyalty, strengthen retention, and derive more customer lifetime value," said Matt DiMaria, CEO of VHT.
"Survey Dynamix complements our popular customer callback capabilities by enabling brands to collect real-time, actionable insights from their customers across every channel—voice, text, chat, and email."
Survey Dynamix has conducted more than 38 million surveys in just the last 12 months for brands that include AIG, Allergan, Blucora, Coca-Cola, HelloFresh, Pfizer, Shipt, and Xerox. Founded in 2016 by Alasdair Boyd and Alex Romanov, a duo with deep experience in the contact center industry, Survey Dynamix is a customer feedback platform that integrates seamlessly with the world's leading contact center and CX systems. The Survey Dynamix intuitive, web-based interface lets CX teams quickly create and conduct personalized customer surveys that deliver immediate insights.
Looking ahead, the combination of VHT and Survey Dynamix will enable brands to take real-time customer sentiment and trigger engagement based on satisfaction objectives. "Just measuring customer satisfaction is not enough to ensure a successful outcome. Together, Survey Dynamix and VHT can deliver a solution that closes the loop on customer engagement to drive best-in-class customer experience," added DiMaria.